BACK TO EVENTS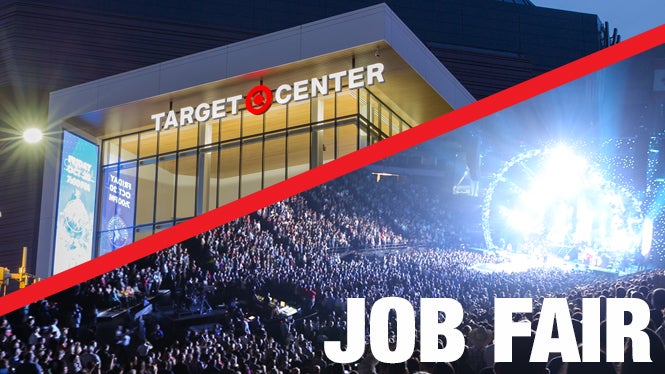 Job Fair
Target Center & Levy
Be part of our ROCKSTAR team! We're hiring for Event Changeover, Custodial, Guest Services, Security & more.
Job Fair interviews will take place in the Target Center Lobby. We strongly encourage candidates to apply in advance, but walk-ins are welcome. APPLY HERE
$300 hiring bonus for part-time Target Center employees! Employees must work 50% of available shifts and be in good standing (no warnings issued) at time of payout.
Read More
Dates & Times
More Information
Thursday, September 9th 3:00 pm - 6:00 pm

Thursday, September 16th 3:00 pm - 6:00 pm

Tuesday, September 21st 3:00 pm - 6:00 pm

High School Diploma or GED
Must be 18 years or older
Background Checks
Government-Issued Photo ID
Valid Social Security Number
Please note that some positions require pre-employment drug screening