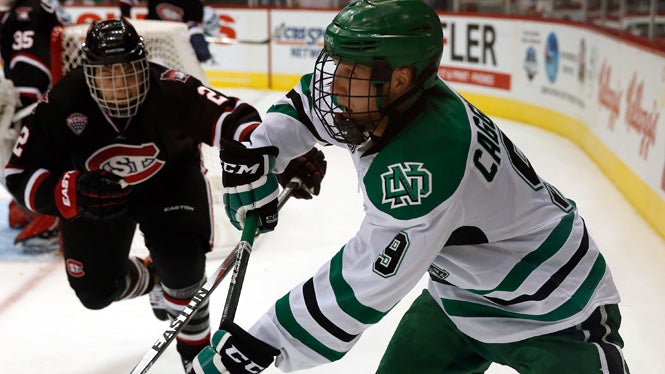 NCHC Frozen Faceoff 2016
Event Details
The National Collegiate Hockey Conference will conduct its third annual conference championship, the NCHC Frozen Faceoff, at Target Center!
For more detailed information on this event, please visit www.targetcenter.com/nchc.
Additional Ticket Information
Ticket prices include a facility fee.
Tickets are available at Target Center's box office, online at Targetcenter.com, AXS.com, or by calling 888.9.AXS.TIX.