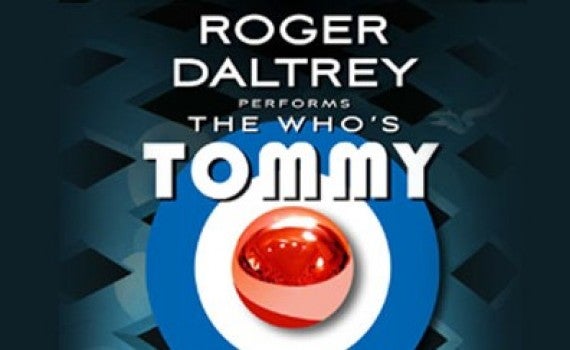 Roger Daltrey
Perfoming The Who's Legendary "TOMMY" Album
Date

Oct

4

, 2011

Event Starts

7:30 PM

Doors Open

6:30 PM

Ticket Prices

$126.00, $80.50, $60.50 and $40.50

Availability

On Sale Now
Event Details
ROGER DALTREY CONCERT RESCHEDULED FOR TUESDAY, OCTOBER 4th DUE TO THE MINNESOTA LYNX APPEARANCE IN THE WNBA FINALS.
All tickets purchased for the October 5th Roger Daltrey show will be honored on October 4th. For those unable to attend the rescheduled show taking place on October 4th, a refund will be available at the original point-of-purchase.
This event will be in the intimate setting of U.S. Bank Theater at Target Center.
ROGER DALTREY, the iconic lead singer of The Who, will perform The Who's legendary rock opera TOMMY in its entirety from start to finish. (The Who never actually played the complete Tommy.) Daltrey premiered the spectacular show in London at The Royal Albert Hall in aid of Teenage Cancer Trust on March 25 and is now taking it on the road.
Employing the use of striking visuals to accompany the music, every show will be an unforgettable concert experience for lifelong fans and newcomers alike, who will be treated not only to the full majesty of TOMMY, but also to a variety of Who classics and more.
TOMMY is not only one of the most acclaimed and defining works of the rock era, it is an enduring album that resonates on radio to this day where it has found multi-generational appeal. Inducted into The Grammy Hall of Fame in 1998, the 20 million-selling double album also spawned a successful 1975 film of the same name--with DALTREY playing the title role--which re-underlined its place in the cultural firmament.

Rock And Roll Hall of Fame inductee DALTREY is pulling out all the stops with a full band that will bring the rock opera's wide-ranging sounds and textures to life vibrantly on stage every evening. Joining DALTREY will be Frank Simes (guitar), Scott Deavours (drums), Jon Button (bass), Loren Gold (keyboards) and also on guitar will be SIMON TOWNSHEND, younger brother of The Who's guitarist PETE TOWNSHEND.

Commenting on the tour, Pete Townshend says, "Great to see Roger performing TOMMY with his band in 2011. I will be there in spirit. Roger has my complete and most loving support. Roger is touring his unique concert version of TOMMY using his faithful presentation of the original work as the backbone for a set of wider material. It is wonderful to hear the way Roger and his new band re-interpret the old Who songs."