BACK TO EVENTS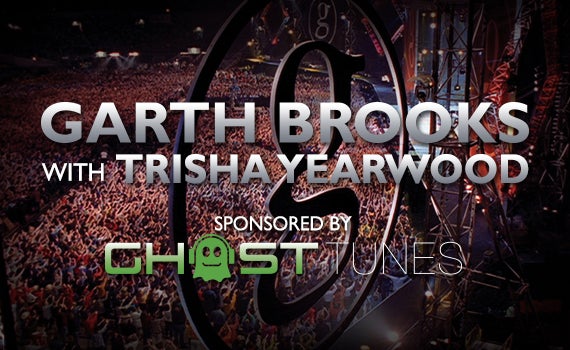 Garth Brooks World Tour
with Trisha Yearwood
Cold Weather Preparation:
With colder temperatures and low wind chills expected this weekend, fans should plan accordingly. Target Center has taken some precautions to assist with the safety of our guests:
Additional temporary entry points may be utilized – staff will direct guests to these locations when available
Heaters will be placed outside along the 6th Street side of Target Center to warm guests waiting to enter the facility
Mills Fleet Farm has graciously donated 15,000 hand warmers that will be distributed to fans waiting outside
Skyways:
Skyways connecting Target Center to the ABC Parking Ramps, Block E and City Center will remain open later on Friday and Saturday, November 14-15 to accommodate guests attending the 10:30 pm shows.
Camera Policy:
Small, non-professional cameras are allowed. Detachable lens, professional cameras, audio recording and video recording devices are not allowed.
Prohibited Items:
Please note - Mace or pepper spray, pocket knives, and weapons of any kind will not be allowed. For additional information about prohibited items, please visit the FAQs page on www.targetcenter.com and select 'Prohibited Items'.

Merchandise:
Tour merchandise will be available on both concourses and the skyway level for all shows.
Around Target Center:
Target Center is located in the historic Warehouse District of downtown Minneapolis. Please allow yourself plenty of time to park and experience downtown pre- and post-show activities, shopping, and dining. Note – First Avenue North between 6th Street and 7th Street and 6th Street between First Avenue North and Second Avenue North will be closed from approximately 8 pm to 11 pm on November 14 and 15 in order to accommodate pedestrian and car traffic taking place between performances.
Parking:
Through Target Center's partnership with Parking Panda, guests can purchase parking passes at nearby lots and garages in advance of Target Center events. Rates start as low as $5! Got to targetcenter.com for more info!
Read More
Dates & Times
More Information
| | |
| --- | --- |
| | Nov 6 - 15, 2014 |
| | Doors are scheduled to open 1.5 hours prior to show time for all 6:30 pm and 7:30 pm shows. Doors are scheduled to open for the second/late shows on Friday and Saturday at 10:10 pm. The second show is projected to start at approximately 11:15 pm. Guests attending the second shows are encouraged to wait until closer to the scheduled door time to arrive at the arena. Longer entry lines can be expected between shows. The tour and Target Center thank you for your patience! |
| | $56.87 plus $6.13 tax plus $2.00 facility fee plus $5.50 service charge = $70.50 |
| | |
| | |
| --- | --- |
| | Please note – the MAJORITY of concert goers have "traditional" paper tickets or "print-at-home" tickets; however, a limited number of seats sold for each show are considered "ticketless" – those guests can proceed directly to any entry door and simply present the credit card with which they purchased the tickets. There is no need for "ticketless" guests to stop at will call. |
| | View Seating Chart |
Nov

6

-

15

, 2014

Doors are scheduled to open 1.5 hours prior to show time for all 6:30 pm and 7:30 pm shows. Doors are scheduled to open for the second/late shows on Friday and Saturday at 10:10 pm. The second show is projected to start at approximately 11:15 pm. Guests attending the second shows are encouraged to wait until closer to the scheduled door time to arrive at the arena. Longer entry lines can be expected between shows. The tour and Target Center thank you for your patience!

$56.87 plus $6.13 tax plus $2.00 facility fee plus $5.50 service charge = $70.50