Target Center Employment


Experience sports, music, & fun...
Experience working at Target Center, Home of the MN Timberwolves & MN Lynx
Target Center Part Time
Target Center Arena, the home of the MN Timberwolves and MN Lynx in Minneapolis MN, offers a variety of part-time employment opportunities. Target Center employs approximately 300 part-time staff in the following departments:
Target Center Full Time
Full-time positions work normal business hours and may also work events depending on the position.
Please note:
We accept applications for part-time positions at all times however applications are only reviewed at the time a position opens and the department is hiring.
Applications are sorted by the position you are applying for; please be specific and list only one position per application.
Applications are forwarded to the department manager for review at the time the department is hiring. Based upon the volume of applications received each day, we are not able to respond to telephone inquiries about the status of your application. All applications that list a specific job position title are forwarded to the department manager and the department manager will call you if they are interested in your application when they have openings.

See below for current Target Center openings.
---
Delaware North Sportservice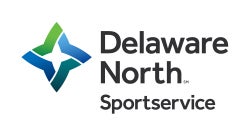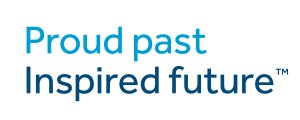 Delaware North Sportservice manages food, beverage, and retail services at more than 50 sports and entertainment venues across North America. Delaware North will be celebrating an important milestone in 2015 – 100 years as a successful and growing business. Delaware North Sportservice operates concessions services at Target Center, home of the NBA's Minnesota Timberwolves. Delaware North's concessions offerings range from local to player- and team-inspired concepts.

Minneapolis Sportservice at Target Center is hiring for:
Cook
Stand Attendant
Shift Supervisor
In-seat Server

Click here for current openings.
---
Levy Restaurants

Premium Dining. Big Ticket Entertainment.
At the home of the Timberwolves and Lynx, we know how to feed the most passionate fans. Whether you are dining at the Lexus Courtside Club, digging in to our suite menu at a Lynx game, or enjoying the music at one of our incredible national tours, we will make sure you are treated to our legendary hospitality.

Levy Restaurants at Target Center is hiring for:
Sous Chef (Full Time)
Guest Relations/HR Assistant (Full Time)
Dishwashers
Prep Cooks
Suite Attendants
Suite Runners
Club Servers
Bartenders
Catering Servers
Bar Backs

Click here for current openings.
---
Applying:
Complete the online application form; please identify the specific job you are applying for on the "Position Applying For:" line. Applications without a specific position identified are not retained.
Stop by Target Center's Box Office, M-F, 10 a.m. - 6 p.m. to complete an application; please identify the specific job you are applying for ont he "Position Applying For:" line
Fax completed application forms to Human Resources at 612.673.1387
Mail completed application forms to:
Target Center Human Resources
600 First Avenue North
Minneapolis, MN 55403
*Target Center is an equal opportunity and affirmative action employer.

Questions regarding employment at Target Center, please email: [email protected]
We are accepting applications for the following positions:
(Again, please note that we accept applications for part-time positions at all times and hire on an as needed basis.)