Career Opportunities
Experience sports, music, & fun...
Experience working at Target Center, Home of the MN Timberwolves & MN Lynx
Target Center Part Time Employment
Target Center Arena, the home of the MN Timberwolves and MN Lynx in Minneapolis MN, offers a variety of part-time employment opportunities. Target Center employs approximately 300 part-time staff in the following departments:
The work environment is exciting, fast-paced, professionally casual, and fun. Part-time positions work during events, requiring availability to work evenings, weekends and holidays.
---
Target Center Full Time Employment
Full-time positions work normal business hours and may also work events depending on the position.
Please note:
We accept applications for part-time positions at all times however applications are only reviewed at the time a position opens and the department is hiring.
Applications are sorted by the position you are applying for; please be specific and list only one position per application.
Applications are forwarded to the department manager for review at the time the department is hiring. Based upon the volume of applications received each day, we are not able to respond to telephone inquiries about the status of your application. All applications that list a specific job position title are forwarded to the department manager and the department manager will call you if they are interested in your application when they have openings.
There are no Target Center Full Time openings at this time.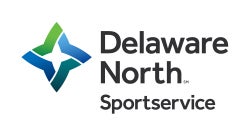 Delaware North Sportservice manages food, beverage, and retail services at more than 50 sports and entertainment venues across North America. Delaware North will be celebrating an important milestone in 2015 – 100 years as a successful and growing business. Delaware North Sportservice operates concessions services at Target Center, home of the NBA's Minnesota Timberwolves. Delaware North's concessions offerings range from local to player- and team-inspired concepts.

Minneapolis Sportservice at Target Center is hiring for:
Cook
Stand Attendant
Shift Supervisor
In-seat Server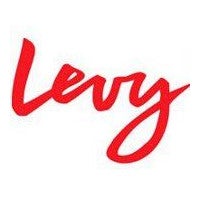 The Levy family culture has nurtured our incredible growth from a single delicatessen in Chicago, to an industry-leading, food organization over 30 years later. Today, we create great dining experiences at restaurants throughout the country and many of the highest profile sporting and entertainment venues in the world. We're proud that thousands of guests have savored our food at some of the most celebrated gatherings in our nation: the Super Bowl, NBA and NHL All-Star Games and the Grammy Awards.
No one else in this business thinks quite like we do. By seamlessly blending our sense of family, genuine passion and unique mindset as restaurateurs, we continue to set ourselves apart for our guests and from our competitors, and create an amazing home for all of our hardworking, fun-spirited team members countrywide. The reason we have so many amazing people is best summed up by founder Larry Levy, "If you find a job you enjoy, you'll never work another day in your life."
Applying
If you are interested in applying for Target Stores, click here for more information.
If you are interested in applying for positions at Target Center Arena, complete the online application form; please identify the specific job you are applying for on the "Position Applying For:" line. Applications without a specific position identified are not retained.
Stop by Target Center's Box Office, M-F, 10 a.m. - 6 p.m. to complete an application; please identify the specific job you are applying for ont he "Position Applying For:" line
Fax completed application forms to Human Resources at 612.673.1387
Mail completed application forms to:
Target Center Human Resources
600 First Avenue North
Minneapolis, MN 55403
*Target Center is an equal opportunity and affirmative action employer.
Questions regarding employment at Target Center, please email us.
We are accepting applications for the following positions
Please note that we accept applications for part-time positions at all times and hire on an as needed basis.