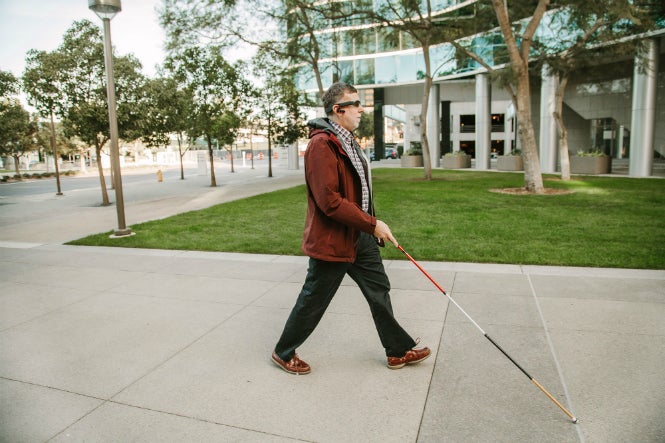 April 25, 2019 (MINNEAPOLIS) - Minneapolis is now using an app that helps people who are blind or have low vision get around Target Center, Nicollet Mall, City Hall, and the Minneapolis Convention Center. The Aira app uses smart technology to connect users with human agents who are trained professional guides. The agents access the user's smartphone camera (or Aira glasses) for a live video feed combined with GPS and maps so they can describe these public spaces and help users maneuver through them and also more richly experience what they have to offer.
Minneapolis has made the four "geo-fenced" locations available on the Aira app for free. Aira is available on any iOS or Android phone by downloading the mobile app and registering. As soon as users enter an Aira access location, they will receive a notification and can use Aira for free anytime while in the Aira access location (for example, in Minneapolis, on Nicollet Mall or in City Hall, Target Center or the Minneapolis Convention Center).
About Aira
Aira is a service that connects people who are blind or have low vision to highly trained, remotely located agents. Through a smartphone app or an optional pair of smart glasses, Aira delivers instant access to visual information at the touch of a button – enhancing everyday efficiency, engagement and independence.
People interested in the app can find out more at aira.io/guests.