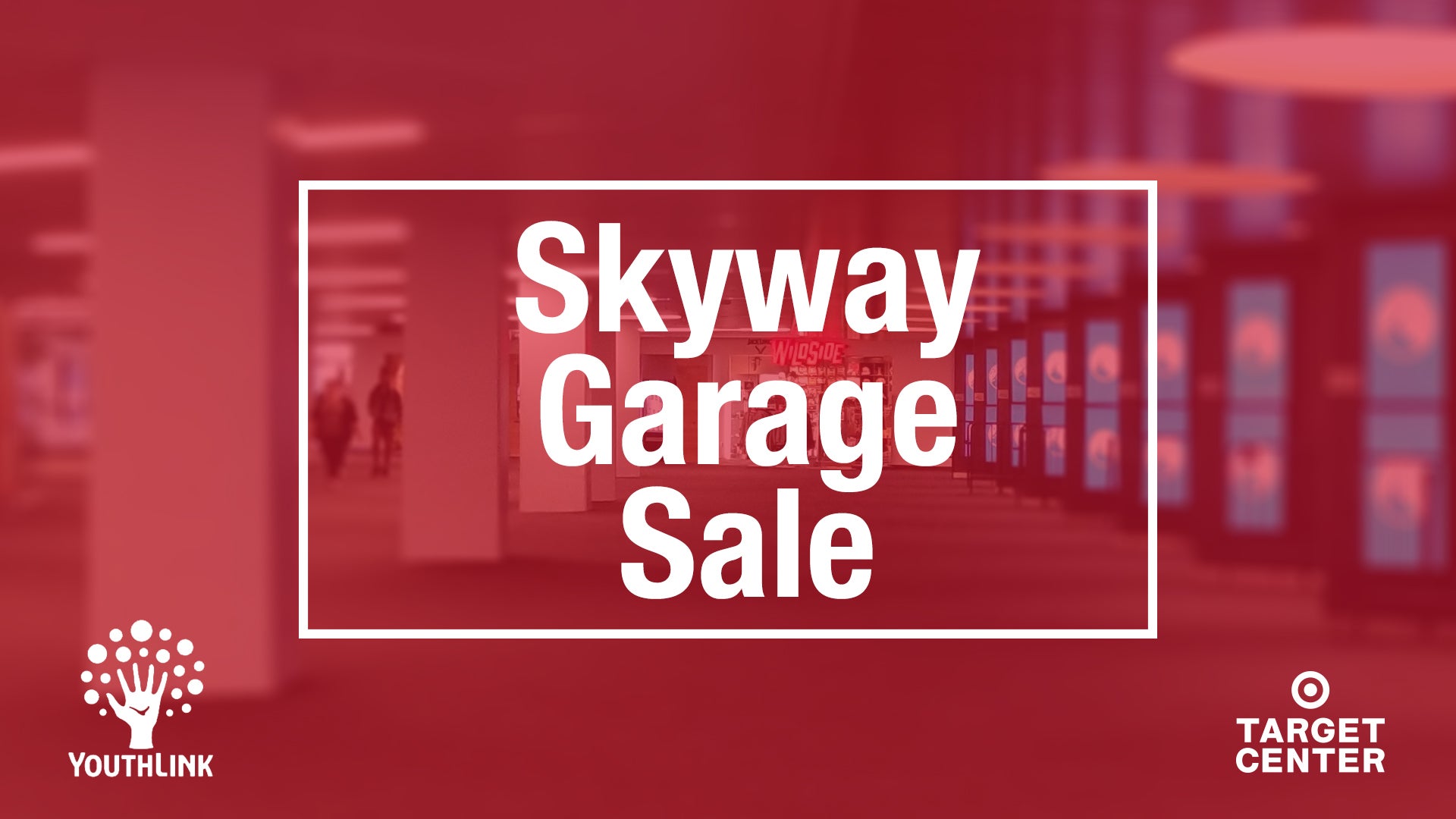 MINNEAPOLIS, MN – Target Center announced today the arena will host a skyway garage sale with memorabilia, posters, and other keepsakes from a variety of concerts and events hosted in the arena. The garage sale will benefit YouthLink, a Warehouse District non-profit that connects young people in our community experiencing homelessness with basic needs support and long-term services.

Commuters and all are invited to shop Thursday, May 16th from 4pm – 6pm and Friday, May 17th 8am – 10am in Target Center's public skyway, located at 600 North First Avenue in downtown Minneapolis. Cash and credit cards will be accepted with all proceeds going to support YouthLink's mission.

Items available for sale include: custom concert poster artwork from local Minneapolis artist Amelia LeBarron, WWE ringside chair, and backstage custom artist welcome signage.

"We are excited to support YouthLink, a local organization making a meaningful impact on the lives of young people right in our backyard," said Hugh Lombardi, Regional Vice President for AEG Facilities and General Manager of Target Center.

Christine Schwitzer, YouthLink Director of Development, said "Support from the Garage Sale will help YouthLink to transform the lives of young people experiencing homelessness onto pathways of self-reliance and stability."


ABOUT YOUTHLINK

Each year, YouthLink connects nearly 2,000 young people ages 16-24 at-risk of and experiencing homelessness with a community of resources and support, from basic needs, like meals, showers, and laundry, to long-term support, like education, employment, and housing. Home of the Youth Opportunity Center (YOC), YouthLink partners with over 30 agencies and organizations to provide a one-stop-shop service model that delivers life-changing resources more effectively for the young people we work with. At YouthLink, our mission is to support and empower young people on their journey to self-reliance and our vision is a community in which all youth, without regard to their living situation, have an equal opportunity to pursue their goals and dreams, and an equal likelihood of achieving them.

To learn more about YouthLink, visit www.youthlinkmn.org or follow us on Facebook, Twitter, and Instagram at @youthlinkmn.